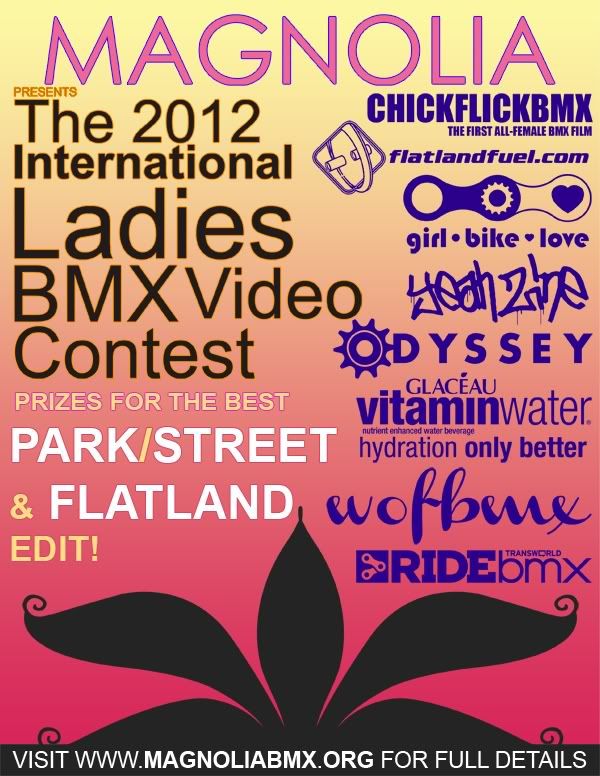 Once every 3 years we do a video contest, this year is going to be the best one yet! Enter your video for a chance to win one of our two prize packs. A winner will be chosen for the best Park/Street and Flatland video edit. All submissions need to be in by
September 21st 2012
.
Restrictions
Contest is only open to female riders.
Open internationally and all ages.
Please load your video on Youtube or Vimeo and keep it under 5 minutes.
When sending your video
to magnolia@magnoliabmx.org, please include:
A link to your video.
Name, age and address.
Please put in the subject line your name and what class you are entering. This will help us organize the submissions.
Example: "Stacey, Park/Street" or "Stacey, Flatland".
2012 Sponsors
Chick Flick